Along with helping you solve puzzles, the houses of cards give each scene a distinct identity and sense of place. As you solve them, you'll gain small glimpses into our characters' lives, uncovering memories within the houses of cards. While the puzzles gently flow into each other, things don't always conclude neatly.
"I felt like this was a game that was trying to reflect the world that we live in through the intersection of its game mechanics and its storytelling devices."


Character Development & Concept Art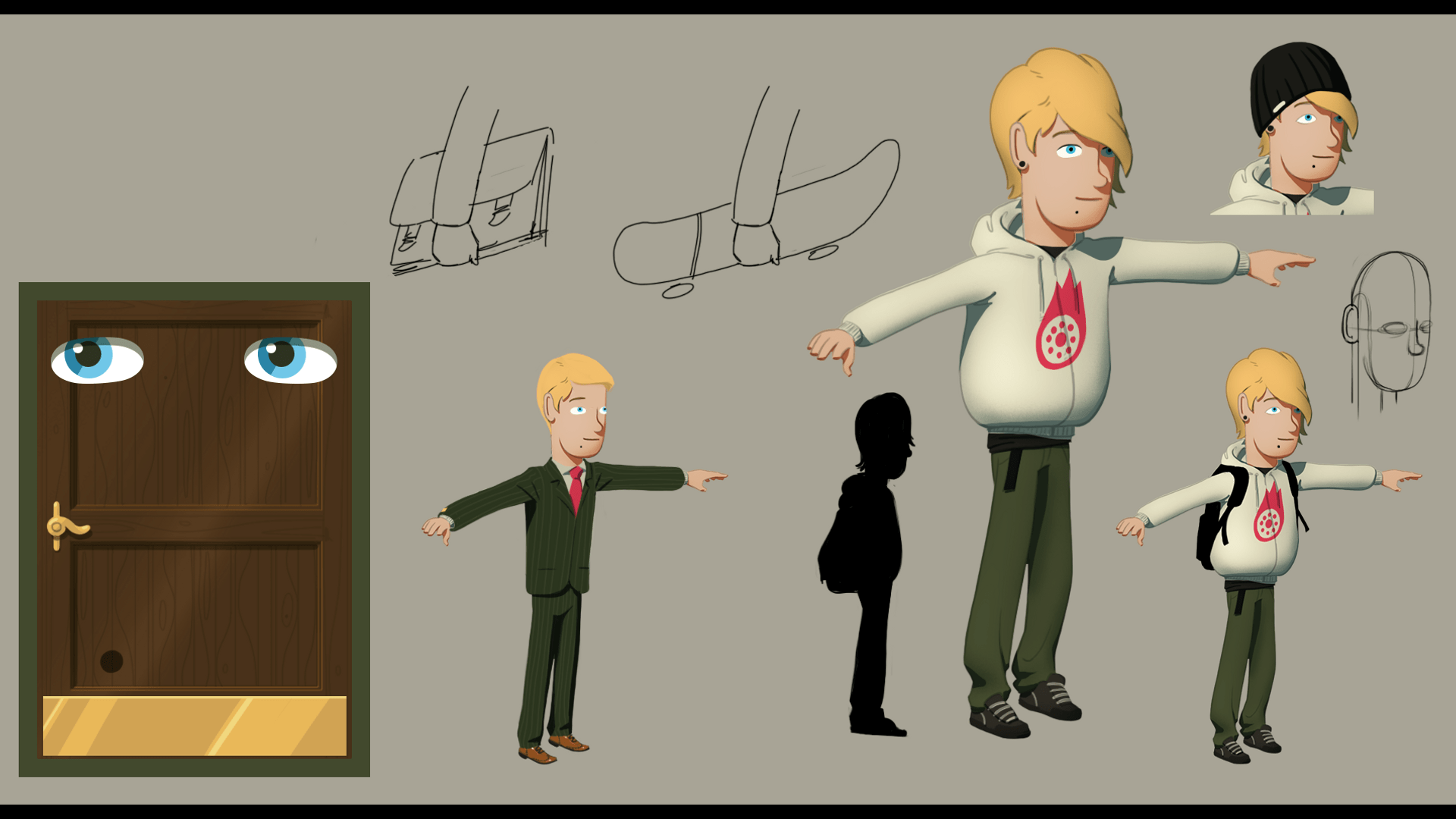 2015-2019
2015-2019
2015-2019

Software used: Unity,
Autodesk Maya,
Adobe Photoshop,
Adobe After Effects,
Procreate
The Game Band is a video game studio based in Los Angeles that aims to inspire hearts and minds with games that reflect the world we live in. The studio has released two titles - the Apple Design Award Winning Where Cards Fall and the viral sensation Blaseball.

Founder and Creative Director Sam Rosenthal began working on Where Cards Fall in a dorm room at the University of Southern California. While working on other projects (What Remains of Edith Finch, Skylanders, Where's My Water?), he kept the spirit of the game alive until founding The Game Band in 2015 to pursue it full time.

Team:
Sam Rosenthal, Joshua Harvey, Brandon Sorg, Mikhael Fallik, Kathy Liu, Alyssa Harrison, Cory Davis, Cedric Adams, Joel Clark, Roldan Melcon, Kristi Knupp, Stephen Bell, Torin Borrowdale, Tamara Go, Patrick McQuade, Alexandra Quinby, Donia Liechti, Stephanie Pozos, Kevin Kim, David Liu, Brody Brooks, Keren Albala, Tommy Taylor, Jay Hathaway, Armando Wilderman, Matthieu Ostertag, Michael Highland, Ivona Edry, UndertoneFX, Madorium