It Was Like We Read One Hundred Love Stories in One Night. Then We Woke Up in Love. There is Nothing Quite Like Your Hands. All I Want Is to Taste You.
March 2020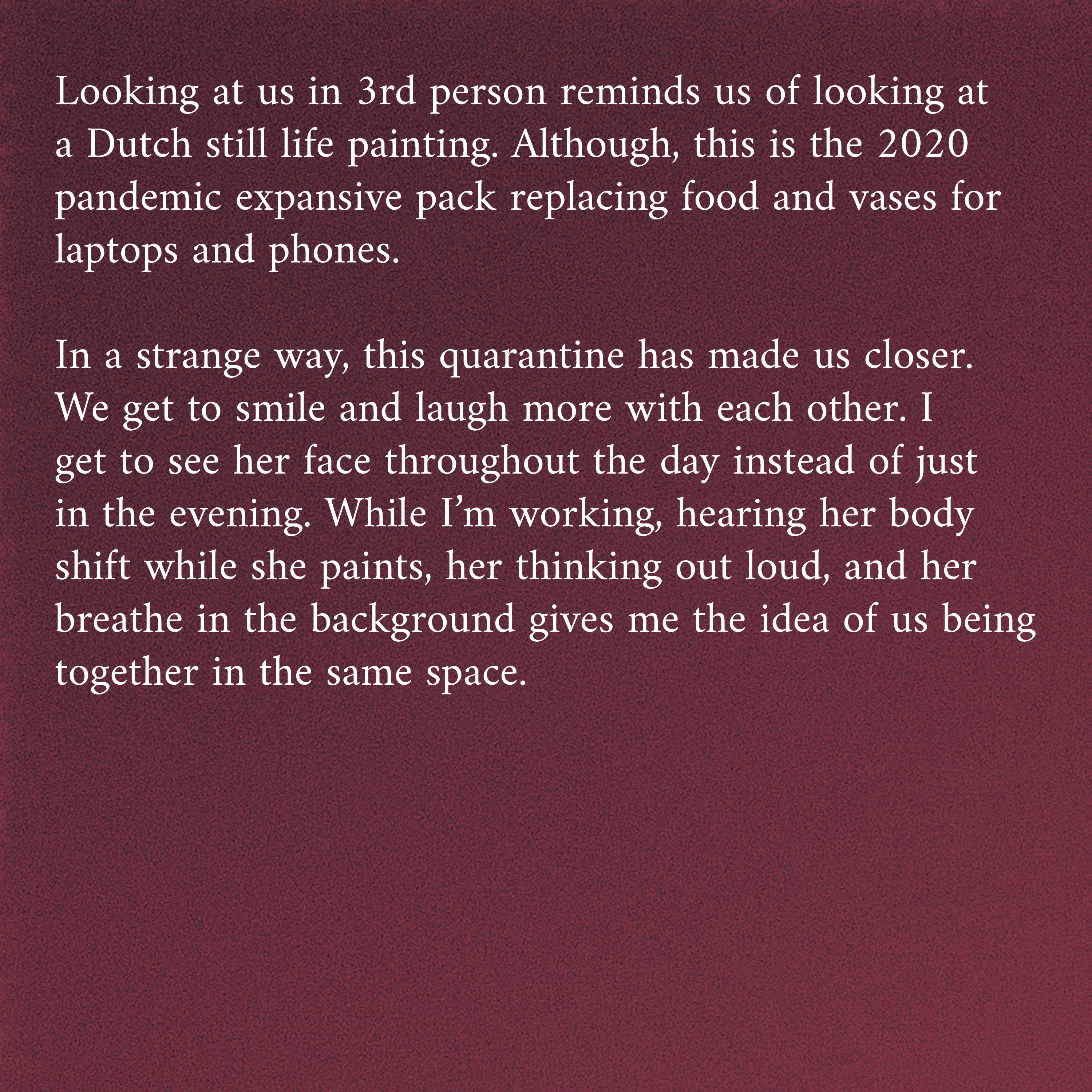 Spontaneous Love
March 2021
A year ago was about my long-distance relationship and how it became an unexpected thruple with COVID. From the start of COVID up to Oct 1st, we were together for only 10 out of the 214 days. Wow, that was a lot of love letters. But our love is strong and I'm a pro at writing letters now! We moved into our apartment in October 2020. No more daily video chats and texts. It's actually the complete opposite of what it was. Now, it's strange to text or call them because we are with each other pretty much 24/7. We get to wake up together, work from home, dance to Khruangbin, and make dinner.
Instead of creating imaginary spaces, we made our new space we had into what we think is beautiful. Probably the most important point is that we did it together. Looking at both sets of images, I see a difference in architecture. Before I was using imagination in what space I interacted in and the new set uses imagination in creating space. I was surprised to see the shift and how my relationship affected the way I think and design.