The Future of Webcam Space
March 2020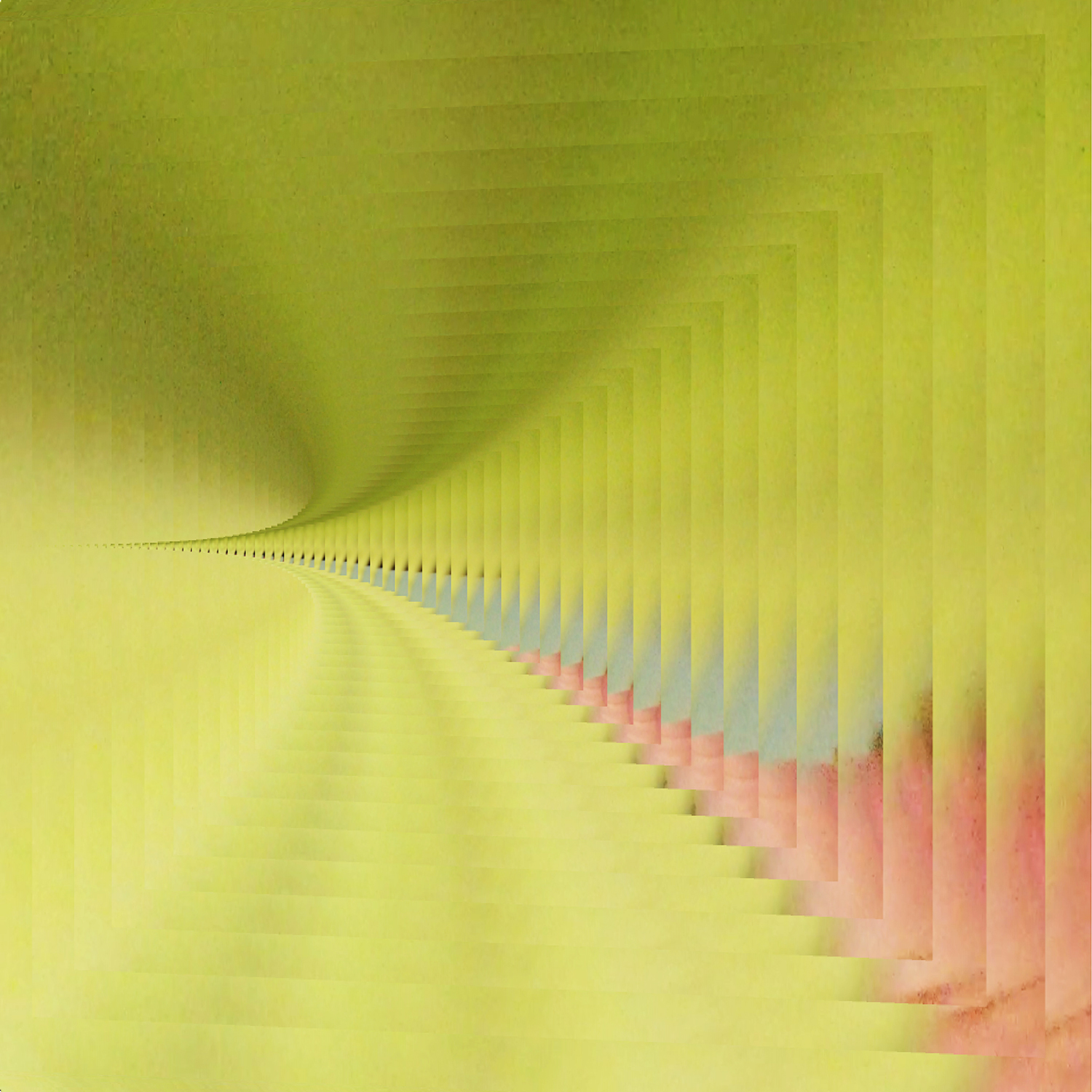 This set of images are still frames excerpt from real-time interactions with a webcam. The webcam, drawing with masking tape, sticky notes, hand gestures, and artificial lights using a customized script, turns ordinary objects and daily life activities into an illusion of an infinite corridor with abstract color figures appearing in motion.
Since shelter-in-place orders taking place across the country starting mid-March, in nonessential businesses, majority people's personal spaces in their professional world have become the limited area in front of a webcam. When it comes to the camera as an optical device, the capacity of hardware integration has drastically changed the notion of seeing. From multi-lens apparatus, the chronophotography gun, or bullet time for scientific uses, to light field photography, ToF (time of flight) cameras, or depth sensors embedded in personal devices- the instrumented visual world evolves on a daily basis before we could take notice. Webcam for video streaming and network communications, on the other hand, operating separately from advanced hardware, often relates to low-res imagery, glitches, low-bandwidth delays, and most of the time bears concerns of compromised personal privacy. A front camera on a laptop nowadays is typically blocked by the user with masking tape of various colors or sticky notes at hand, which has become a normal addition to the device.
This series of images reassembles a process such as getting ready for a video call, recurring frequently these days for work-from-home needs. Peeling off the tape from the lens, adjusting light, and moving hands between those objects, result in surreal scenes. Animated imagery presents itself as a mediator between the space in front and the space behind (inside) the webcam, deceiving the real and distorting the virtual. Because at the end of the day, when examining the world around individuals during- and possibly after COVID-19, it's always better to look at daily life through a playful "lens".
Webcams+

March 2021





Fake Screens

Webcam Textures

Fictional Forms

Physical bodies occupying one actual space at a time but simultaneously existing in– and being connected to– many others through cameras, networks, and screens has become the most iconic reality of the modern city. Such multiplicity of presences has spurred a cultural shift drastically during the past year due to the pandemic. The pivot from the situated towards the remoteness in social and professional lives urge new definitions of architectural boundary, techno-aesthetics, domesticity, and public space. This series of short animations probes shifted styles of living and working by imagining the webcam as a seeing / drawing / living machine. They are fragments of work building upon the previous webcam drawings for the "Future of _Space" exhibition in 2020. Simulated scenarios interrogate physical boundaries of isolated personal spaces by dynamically transforming real-time captures of ordinary action sequences around digital devices in daily life, through which public spaces are reshaped as fictions of individuals while domestic spaces are imagined as screens and animations– a play of overlapping physical and virtual, personal and shared camera spaces.